Public Works Electric Services 
At Trey Electric, we can handle any variety of public works project, no matter the scope or phase. From rapid traffic signal deployment to our medium voltage services, our team of public works electricians at Trey Electric handles every city utility project diligently to ensure the project is completed on time and within budget. We believe in our team's work so much so that we offer a one year product/service guarantee with all of our projects.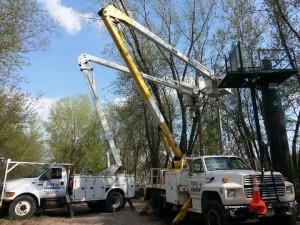 We've worked with many local areas with their public works needs including the City of Cedar Rapids and City of Marion. Trey Electric is the top choice for all local city utility needs. Contact us today to learn how we can partner with you on your next public works project.