Generac Generators
No matter your project size or location, reliable energy is a necessity.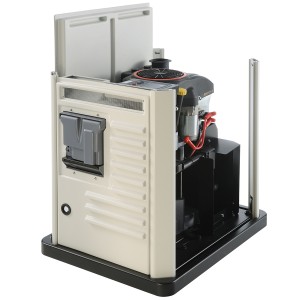 Trey Electric provides a wide range of power generation equipment for your project or work site that will perform when needed to enable productivity.
Trey Electric is a certified Generac Generators dealer. Our team of experienced electricians can install or service any of Generac's top of the line generators. Generac is one of the industry's top leaders in power generation equipment. Call us today for more information on our Generac Generator services.
FAQ about our Generac Generators 
What size of generator do I need?
Trey Electric will complete a walk-through of your home or business to determine power priorities and measure the current draw needed. Once your needs are determined, a generator of the correct capacity will be recommended.
How does it work?
Your Generac generator will kick on when your system is pulling less than 170 volts of power. It takes 10 seconds to kick on.
How loud is it?
No at all! Generac Generators run quiet.
Does Trey Electric provide maintenance and warranties?
Absolutely. We provide scheduled routine maintenance as well as a factory warranty on generators we sell.
Will I have to reset my clocks?
Due to the 10 seconds it takes to trigger, you may want to use battery-backed up clocks in your home. The generators also complete a monthly power cycle automatically  which could affect clocks and other products in your home. Consult with Trey Electric on your concerns during your walk-through consultation.